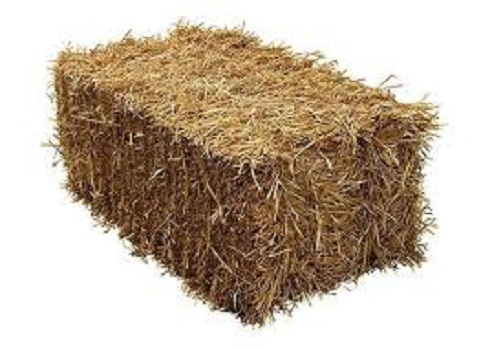 Paddy straws are the crop residues that pile up every yield. Paddy straw is rice by-produced when harvesting paddy. For farmers, paddy straws management used to be a tormenting task. Earlier they had to do nothing but burn them to prepare the field for the next harvest. But this leads to a major problem. The burning heats the land and kills microorganism, hence harming the productivity of the land. Then farmers started using fresh paddy straws for a unique way of cultivation of mushrooms.

With the growing demand for mushrooms, the farmers are into yielding huge quantity of mushrooms. For this Fresh Paddy Straws Supplier Punjab are coming forth with a huge amount to supply.
Features of fresh paddy straws:
• Best for oyster Mushroom cultivation.
• Fresh and well-dried paddy straw
• Specially Chopped for oyster mushroom cultivation.

Oyster mushroom can be cultivated on a large number of agro-waste having cellulose and lignin which helps in more enzyme production of cellulose that is correlated with more yield. This includes straw of paddy.

What triggered the change?

Checking pollution may be the reason farmers started using paddy straw in mushroom farming. Livelihood and economic problems may have been the key factors. Earlier wheat straws were used for making compost, but that was becoming very expensive. One who needs them, contact fresh paddy straws supplier for the mushroom yielding.

How is fresh paddy straw used in Mushroom cultivation?

Fresh paddy straw is most suitable for its cultivation.
The straw is tied into bundles of 1.2m long x 25 cm dia (tie end) size followed by steeping of bundles in water in a cemented tank for 24 to 48 hours.
The bundles are taken out and put on a cemented floor for few hours for draining out the excess water.
• The mushroom beds are made on an elevated bamboo platform.
• Four pre-wetted bundles are placed side by side on this platform, facing all the loose ends on one side.
• Then another four bundles are placed with their tied ends on the opposite side.
• The loose ends of all the 8 bundles meet and overlap each other in the middle.
• Seeds are applied on the first layer 15cm away from the outward edge.
• On top of the spawned 1st layer, a little quantity of gram dhal powder (about 200g each bed) is applied along with the spawn.
• Then again the pile of layers are placed in the same fashion.
• Overall 32 bundles make a single bed which is pressed to remove the entrapped air and make it compact for effective spawn run.
• The beds are covered with polythene sheets to avoid water loss.

How do the Fresh Paddy Straws Manufacturer Kapurthala supply?

Well-known Fresh Paddy Straws supplier in Punjab offers an only quality product. Also, they are the supplier in wholesale in Kapurthala and make use of advanced machines for the production and packaging of the straws.

Their straws are free from all kinds of impure materials. The noteworthy Fresh Paddy Straws Supplier based in Punjab can make available bulk quantities of paddy straws at very nominal prices.

Besides, they can deliver the orders as and when required by the clients. They are also capable of delivering orders on an urgent basis.
This entry was posted on July, 31, 2021 at 11 : 53 am and is filed under Fresh Paddy Straws. You can follow any responses to this entry through the RSS 2.0 feed. You can leave a response from your own site.