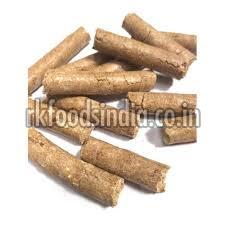 One of the most beneficial investment sectors is the production of cattle feed pellets. And the caliber of the generated pellets needs more consideration.
This article provides necessary information about Cattle Feed Pellets if you are seeking a Cattle Feed Pellets Supplier Punjab.
What is a Cattle Feed Pellet?
In the process of making cow feed pellets, a bovine feed pellet mill uses a wide range of raw materials. It includes cereals, seeds from oleaginous plants and beans, fodder, dried beetroot puree, etc. It also includes additives like vitamins, minerals, synthetic preservatives, and other necessary segments and sub.
High energy, protein- and vitamin- and mineral-rich cow feed pellets are available. As a result, different cattle feed pellets with varied components and nutrients are ideal for various breeds of cattle. This includes bulls, cows, heifers, and buffalo. The condition of cattle can improve by the feed being ground into a fine powder.
Usage of Cattle Feed Pellet
The conventional feed can no longer satisfy the feed needs due to the cattle industry's recent rapid growth. Farmers are looking for alternative feed products that are affordable, simple to store, quick to obtain, and nutritious for animals. The best option would be a cattle feed pellets mill.
Compared to conventional feed, feed pellets are more wholesome and nutrient-dense. On the other hand, it is a kind of environmentally friendly and recyclable solution for these residues. The natural resources for feed pellets can be grass or grain byproducts, both of which are very accessible. Because of the combined capacity of the feed pellets, the cattle can no longer pick out a specific component.
Production Process of Cattle Feed Pellet
Some basic processes go into the production of cow feed pellet mills (optional). The preparation of raw materials, initial smashing, molasses blending, coarse crushing, pellet creation, and packing.
The very first step is to load basic and supplementary materials into silos and tanks to prepare them for processing. After that, a crusher processes them. After further separating using a sieve, the smashed components accumulate in the tanks concerning raw materials.
A feed mixer combines the primary components. Fatty substances are added to the materials in this procedure to increase the feed's nutritive benefits. Molasses blend with the feed that the mixer produces.
Why Should You Choose Cattle Feed Pellet?
Feed Pellet Tastes Much better
The production of animal feed pellets in feed pellet machines requires high pressure and temperature. The end product has a pleasant scent that entices animals to consume it. Additionally, the essential vitamin addition throughout the feed manufacturing phase can suit the nutritional needs.
Wide Range Of Available Materials
A wide range of readily available raw materials, including grass, wheat straws, and corn cobs, can turn into animal feed. Animal feed pellet forming machines turn loose raw materials into compact pellets. These pallets are of uniform size take up less space and are less expensive to transport.
Making Feed Pellets More Affordable
Farm owners would have to spend loads of money on paying their workers' wages. They will also have to spend on providing them with a place to live and eat. Fortunately, the owner can purchase animal feed manufacturing equipment today. This is beneficial in this high-tech era to create enough feed for their animals regularly.
Given the high demand for feed providers, feed pellet mill manufacturers have also seen a considerable increase in business. This article will help you make an informed decision while choosing the best Cattle Feed Pellets Supplier Punjab.