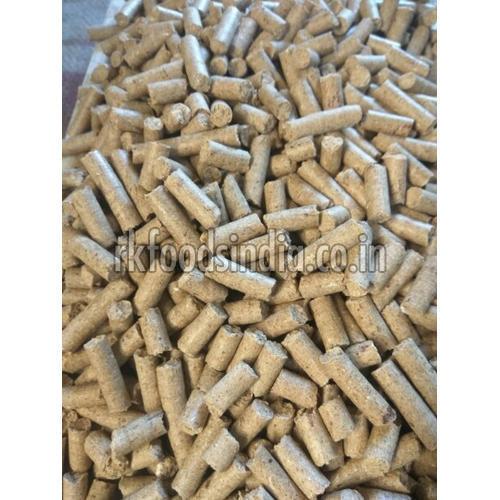 Healthy animals mean healthy people. Providing your cattle with proper nutrients that they need to stay healthy is one of the important things that should be done to ensure that they have proper growth, breeding and health. Many farmers these days trust the organic cattle feed to feed their livestock as it has several benefits they offer.
More and more farmers these days get organic cattle to feed on the best organic cattle feed supplier Punjab to raise strong and healthy livestock. These are filled with nutrients and don't contain any harmful hormones or chemicals which are found in none organic feed. To be healthy and strong the livestock need nutrients like carbohydrates, amino acids, vitamins and fatty acids combined with a good amount of proteins, vitamins and energy in their everyday diet.
While this still holds for most of the animals each animal might require different diet plans as per their own needs. Typically the organic feed can be customised as per the need for the nutrition for some animals.
Here Are Top Five Reasons Why Organic Livestock Feed Is Better
Healthy Animals Gets You Healthy Meat
Animals that are fed with certified and best quality organic feed grows up to be strong and healthy. With a chemical-free and well-balanced diet, the animals produce good quality lean meat which lacks the unhealthy fats that are in the animals of the industries.
No Chemical Pesticides
Chemical pesticides are used to kill different bacteria and insects which feed on the produce. This process, in turn, leaves a chemical residue back on the food and this is then transferred to the body when it is consumed. These chemicals are dangerous for health which is why the organic farms only use natural methods of pest control. This doesn't leave any residue behind which means no harm to the body.
These Are Environment-friendly
No organic farming is responsible for contaminating nearby water sources or the surrounding habitat and soil. The machinery that is used in a non-organic farm releases carbon dioxide in a huge amount which is harmful to the environment. Organic farms use chemical freeways and natural methods to harvest their livestock and not only that; they create healthy products for you and your family and also take care of the environment.
No GMOs
Genetically modified organisms or GMOs are usually used to fight issues such as pests, diseases, poor weather conditions and many more. GMOs have become one of the biggest concerns because of its unknown health effects and possibilities for contamination. GMOs are not used in the certified organic feed because it's health effects are yet unknown and they can be possibilities of contamination. The organic feed pellets manufacturer Kapurthala doesn't use GMOs to keep your food in a healthy state.
There Are No Additives
The organic feeds contain no such additives including flavourings or colouring, preservation etc. Although these chemicals can keep food fresh and long time, the long term effects of consuming can cause damage to your health.
Organic cattle feed pellets supplier will help you to get good organic feed for your animals that are beneficial for both your animals and mankind.