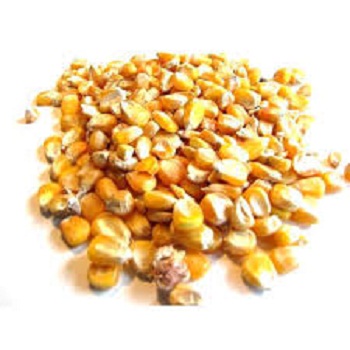 It is important to feed the best available food to the cattle which will have a direct impact on their health and milk production. Among the various types of food available for cattle, a large number of people feed raw maize. Raw maize is vastly used as feed grain all across the world. Punjab has taken several initiatives to boost the production of maize. Maize plantation has witnessed a sharp surge in the state and it helps in meeting the demand for the maize emanating from other states in India. When it is compared with other food items, maize contains a low amount of protein and a higher amount of energy. It is rich in minerals and fiber.
The quality range offered by the raw maize cattle feed suppliers in Punjab comprises of all the required nutritional content to cattle which may include starch, protein, fiber, and energy. It can significantly boost performance and improves health when fed to cattle in a consistent manner. Before you feed the grains to the cattle, it is important that maize should be processed by rolling, cracking, and grinding. As maize has low protein content, the diet should be supplemented with adequate protein sources for the overall growth and development of cattle.
Maize can also be used in various other types of finishing diets and backgrounding. It can serve as the main grain source in back grounding and finishing diets. The quantity of maize can be varied to provide additional energy to the cattle.
You can feed the whole maize to the cattle. But, if you desire satisfactory results, you should always go for cracking or rolling before feeding. It will help in boosting the digestion of the cattle by nearly 5 to 10 percent. In several cases, effective processing of maize will boost feed conversion effectiveness. Maize can supply an enormous amount of energy to cattle. When you feed the whole maize, the animal can process the diet by mastication process commonly known as chewing.
You may avoid fine grinding of maize as fine-ground maize tend to ferment at a fast pace in the rumen. In case you fed the finely ground maize in large quantities to the cattle, it may cause a disturbance in the digestion system.
Maize has emerged as a natural and wholesome diet for cattle and can effectively supply required fatty acids, protein, antioxidants, and carbohydrates. It does not cause any sort of allergy to the animals and considered quite safe and healthy. The protein building blocks in maize are necessary for cattle and you can mix them in other ingredients to give cattle the balanced protein nutrition. The renowned raw maize cattle feed suppliers play a vital role in making this product available all across the country.
Maize has also got the necessary fatty acids like linoleic for smooth and healthy skin and coat. These fatty acids play an important role in building the immunity of cattle. They also help in building a sound central nervous system. The presence of carbohydrates has emerged as an important source of energy for the cattle. No other food grain is as versatile as raw maize for cattle.
Therefore, we can conclude here that you can buy top quality raw maize from many leading Raw Maize Cattle Feed manufacturers in Kapurthala at competitive prices.