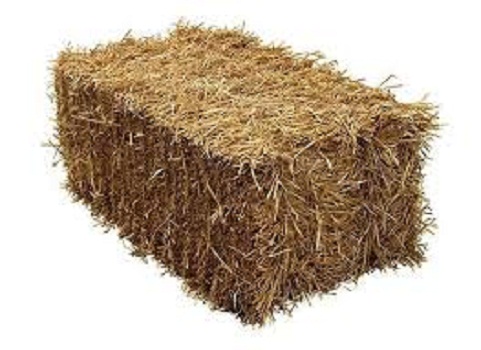 Since India is a country that is filled with enormous opportunities for agricultural business, there are a decent number of crops that are grown regularly in numerous places across the country.
Paddy or rice is undoubtedly one of the major and noteworthy among them. As per the surveys, India has the second-largest position in the world in generating rice or paddy with a production of 120 million tons in a year.
The husbandry of paddy includes so many notable and important steps. After separating the rice grain from the fresh paddy straw, the remaining straw can be used for various profitable procedures. But it's important to know all the uses of the paddy straws efficiently to make handsome profits out of them. If utilised in effective and advantageous ways, paddy straws can be extremely beneficial for the farmers to make additional income.
Hence, we are discussing some of the major ways-outs by which anyone can effectively manage the remaining paddy straws and make incredible products from them or use them for different purposes. Those who have immense desires to do some out-of-the-box business can surely get these paddy straws from any reputable fresh paddy straw suppliers in Punjab.
Livestock Feed
The first method that can be extremely effective in managing fresh paddy straws is the livestock feed. Though it's known to most users, fresh paddy straws can be extremely helpful for feeding various domestic animals. Different surveys proved that regular consumption of fresh paddy straws with other feeds can help the animals to have adequate nutrition which can assist them to produce a notable amount of milk.
Paddy straws contain a notable amount of crude protein, calcium, phosphorus, copper, manganese, sulphur, cobalt, and many other nutrients that can be good sources of energy for animals. Additionally, paddy straws are remarkably easy to absorb and include high silica content. These rice straws are easily available at any renowned fresh paddy straw supplier.
Treated Paddy Straw
Another notable usage of paddy straws is none other than to make treated straws. As we cited in the previous segment of our article, paddy straws can be exceptionally beneficial as a livestock feed, it can be more advantageous if treated with certain chemicals. Studies showed that the national value of paddy straws can be enhanced two times more if treated with ammonia or sodium hydroxide.
Both ammonia and sodium hydroxide can boost the ability of digestion of cellulose which is filled in paddy straws with a percentage of 35-40%. Different feeding prosecutions of paddy straws disclosed that the animals like sheep, lambs, and cattle like to have treated paddy straws rather than untreated ones. Treated paddy straws also contain increased nutritional values including carbohydrates which can aid in healthy weight gain for the animals.
Fibre Board
The next considerable application of paddy straws is the production of fibreboard. Rice straws are one of the major ingredients for making fibreboards. Pass straws are mixed in a huge amount with wood chips to develop the best quality fibreboard. Though paddy straws are very difficult to handle, with a 50/50 ratio of paddy straws and hardwood chips and advanced technology methods anyone can elicit high-quality fibreboard that can be multi-functional.
Paper and Other Products
Paddy straws can be used to make products like highway signs, house sidings, and papers. A combination of paddy straw, wood chips, and isocyanate resin is used to make stroare, durable, and multi-dimensional house sidings and highway signs. Paper is another prominent product that can be generated from paddy straws. There are a decent number of fresh paddy straw manufacturers in Kapurthala who can deliver rice straws as per your requirements.
So these are some of the best uses of paddy straws by which you can manage them after separating the rice grains from them.